Consultant Profile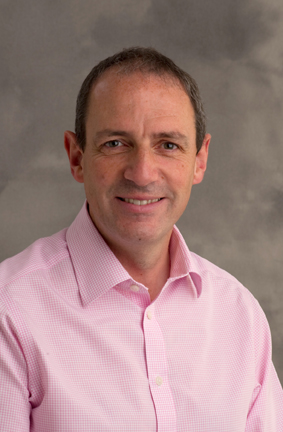 Doug Campbell is a Consultant Hand and Wrist Surgeon based in Leeds, UK. In addition to his Teaching Hospital practice in general Hand Surgery, he has established a renowned clinical service focussing particularly on the areas of injury, sports related problems, and complex conditions of the wrist and hand, and was awarded an Honorary Fellowship of the Royal College of Physicians and Surgeons of Glasgow in 2016.
Mr Campbell has devoted much of his non-clinical time to both surgical education and clinical research. He completed a 2 year Master of Surgery (Ch.M) research degree in 2000 on the late effects of hand injuries and his thesis was published by the University of Leeds. He is an Honorary Senior Lecturer at the University of Leeds, was the Chairman of the AOUK Education Committee between 2005 - 2010, past member of the Education Committees of both the British Orthopaedic Association and British Society for Surgery of the Hand (BSSH), Member of the first Organizing Committee for the BSSH Instructional Courses in Hand Surgery, and a Researcher in the Leeds Musculoskeletal BioMedical Research Unit (LMBRU). He is a Regional Adviser and Examiner for the European Diploma in Hand Surgery.
He has been Editor of a contemporary text book on recent advances in hand fracture management, has contributed several chapters to a variety of postgraduate text books, written multiple invited articles in both the hand surgery literature and national media, published regularly in peer-reviewed specialty journals and produced educational videos and DVDs.
Mr Campbell was Visiting Professor to the Australian Orthopaedic Association in 2008 and the Western Australian Hand Surgery Society in 2010, and has also been a Plenary Lecturer to the Asia Pacific Federation of Societies for Surgery of the Hand and Visiting Lecturer to the South African Hand Surgery Society, American Society for Surgery of the Hand and Belgian Hand Surgery Society. He visited Hong Kong and Singapore on a 7 day invited lecture tour in 2010. He continues to lecture regularly both in the UK and internationally and has chaired Instructional Courses in the UK, Switzerland, Holland, Dubai and the USA.
In addition to his experience in managing complex problems in his clinical area of expertise, he has developed a strong clinical reputation in the field of sports injuries and problems in the hand and wrist. Mr Campbell is a Member of the Medical Advisory Board of the European PGA Tour, attending several Tour events during the season to provide support to Europe's elite golfers. He is the Club Surgeon of Leeds United FC and also acts as specialist medical adviser to a number of professional football clubs, the Scottish Rugby Union, Premiership Rugby Union clubs in both England and Scotland, almost half of the Super League Rugby League clubs, the England cricket team, county cricket clubs, GB Diving, GB Judo and UK Gymnastics. In addition, he is consultant to the Northern Ballet Theatre and regularly treats professional musicians, both classical and contemporary. Mr Campbell's contribution to Sports Medicine was recognised by the award of a Foundation Fellowship of the Faculty of Sports and Exercise Medicine (FFSEM) in 2009.
Trained in Orthopaedic Surgery, Trauma Surgery, Hand & Wrist Surgery and Microsurgical Reconstruction in Dundee, Leeds, Oxford and Boston, USA, Mr Campbell has established his local, national and international reputation over 15 years since his appointment to his current post as a Consultant Hand & Wrist Surgeon. His NHS practice is at Leeds General Infirmary, and his private practice is based at the Spire Hospital Leeds.